Structure Consult has assisted a range of organisations with the structural design of both their domestic & commercial projects.
Our talented team offer design advice no matter what stage of the project you're at; from the foundations up, we are on hand to help. With over 1000 structural projects under our belts, we can recommend an ideal design aligned with your brief.
From our first consultation, our team use a wide range of advanced software to analyse design propositions for both safety and efficiency. Whether you require any assistance or additional information at any stage of the project, our team will always be available to assist.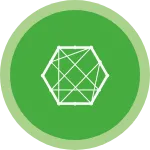 Structure Consult can provide a full range of structural design services on the vast majority of domestic and commercial projects. It is our professional position to ensure that any work undertaken is solely within the knowledge and expertise of the company, thus ensuring a high quality of both design and services.
DESIGN EXPERTISE
We can offer design advice in relation to all aspects of the project requirements, starting with the foundations, be they traditional or more specialist types, working right up through the structure to the finer details of a loft conversion.
HELP & SUPPORT
For peace of mind, we will also offer advice throughout the works on site, should any unforeseen circumstances arise. We are always on hand to provide amended or addendum calculations and are confident that these can be completed for submission in a prompt manner to facilitate your build without unreasonable delay.
SOFTWARE
Various design and analysis software is utilised to ensure safe and efficient designs are presented in a consistent professional format.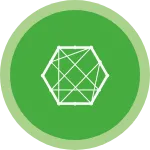 Consultations can be arranged with the Client for us to attend the property in order to determine site specific requirements and restrictions, in addition to establishing the client brief for the works. 
Sometime this process helps people understand what they can structurally achieve with their property prior to progressing too far with plans.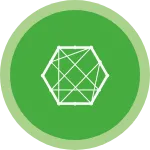 The Party Wall Act 1996 came into force on 1 July 1997 and applies throughout England and Wales. It provides a robust legal framework to allow building works to be undertaken to a party wall structure in a fair and controlled manner. Through the Act, tried and tested processes ensure that the risk of disputes arising during the building works are minimised.
If you are planning to undertake building works and need to serve notice or have been served notice by an adjacent Building Owner under the Act. Structure Consult can act on your behalf in a Party Wall Surveyor or Checking Engineer capacity. Please contact us to discuss your project details further and for a tailored fee proposal.
We're available to assist you, no matter what stage your project is at.
Since 2013, we've helped with an abundance of projects. Find out what our clients have to say about us:
Structure consult come highly recommended. Very efficient, articulate and professional.
Simon always came with well thought out and budget solutions. Strongly recommend this service for everyone .
Efficient and clear design and process. Delivered their information on time and were helpful with queries throughout. Would recommend for small and larger projects.
Simon always provides well thought out and budget friendly solutions. He works with you to help you achieve what the clients expects. I regularly refer clients to Structure Consult.
We found them to be efficient and with good design detail throughout the process. They delivered their information on time and addressed any queries promptly. They worked well with our architect to achieve what we wanted. We would highly recommend them.
Marcin was a delight to work with, from the initial contact through to project completion. There were a few changes as the project progressed which delayed the process slightly, but Marcin was accommodating and patient.
Professional, approachable, and delivered what we wanted in our project.
We enlisted the help of Simon and his team when our original engineers' plans were challenged by planning control. Simon could not have been more helpful and amenable to support us through a very stressful situation and helped deliver our now wonderful home.
We are just finishing refurbishment of the flat in London for client we have used Structure Consult Ltd. Quick response and great customer service they have provided is rare these days. Would recommend it again!!!
We used Structure Consult recently for our family house extension. They were very professional. Would highly recommend.
I would like to reiterate that, based on my 30 years in the construction industry, I am very happy with your design, the service you have given us, and your support throughout this engagement. You have been very much an integral member of the team!
Marcin did a wonderful job - he is surely an asset to the Structure Consult team! Thank you very much, I'll be referring you to friends and family when the opportunity arises.
Structure Consult was recommended to us some years ago, and we have been using their services ever since. Always practical, prompt and professional, we find their friendly approach takes a lot of the stress out of the design phase.
For the best part of 10 years, Simon and his team of consulting engineers form an integral part of our service offering. Structure Consult have repeatedly proven themselves to be ahead of the competition. We happily recommend and endorse appointing Structure Consult for your project.
Frequently Asked
Questions